When it comes to home decorating, not everyone has the time or money to change the whole home let alone an entire room. But don't worry, you don't need to spend a fortune to make a small difference. Here are a few ways you can add a splash of colour and liven up the décor of your home.


1. Add a pop of colour to your bedroom
To change the feel of your bedroom, it can be as easy as adding a few colourful items such as a cushion or a throw. This easy alteration is inexpensive and can be changed through the year to match the season.


2. Add a statement piece of furniture
Adding a colourful piece of furniture can alter any room. Why not add a colourful footstool as a fun way to make a statement in the living room? These footstools are great for storage and can also be used as a fun coffee table alternative.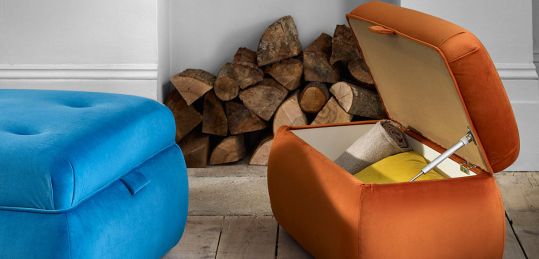 (Harveys – from £269)


3.    Add cushions
Nothing adds colour to a room like cushions!  Go bold with patterns, yellows and greens and instantly you'll gain a splash of colour as well as comfort – win-win.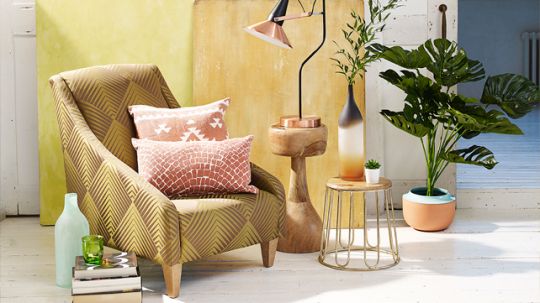 4.    Add a bold rug
A rug can change the whole feel of a room through adding texture and colour. Rugs can be placed on top of a variety of different floorings including hardwood, tiles and carpet. By adding a bold statement rug, it will transform the whole space leaving it brighter and on trend.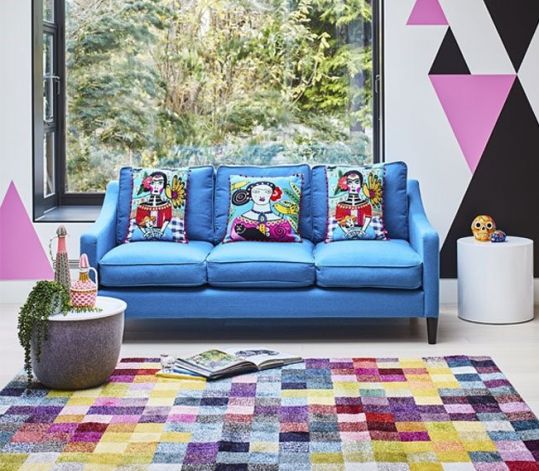 (Carpet right – for £49.99)


5.    Add art into the home
Pictures are an easy way to transform a home. Unique paintings or prints will add a personal touch to a room. Why not create a gallery wall of lots of different pieces or get one large artwork to make a statement?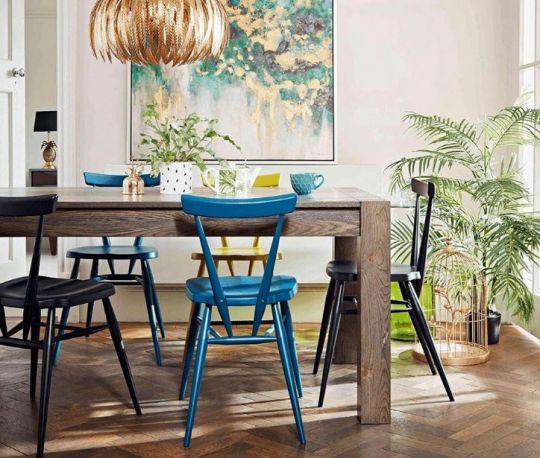 (Furniture Village – from £179.99)
Pop into Castle Marina Shopping Park to find all the essentials and watch your home light up with colour.
If you try any of these tips tag us on Twitter: @Castle_Marina and Facebook: @CastleMarinaRetailPark