Posted on December 22, 2022
This festive season brings a whole host of new and exciting events that you won't want to miss.
Whether you live in the city, you're just passing through, or have plans to visit one of the grand celebrations, Castle Marina Shopping Park is open all week for your Christmas shopping needs.
Once you've finished with your shopping, why not look at the list we've made of five things we're sure you will love in Nottingham this December.
Christmas at the Engine Yard
The Engine Yard at Belvoir Castle has been transformed into a stunning Christmas display, filled with Christmas markets, trees, elves' workshops, and starry lights.
Open until the 23rd of December, delve into Christmas as you weave through the market stalls where you'll find festive food and drink to enjoy as you explore the winter grotto.
Entry is available from 11am to 5pm during this period, and the best part is, entry is free!
For more information: https://www.engineyardbelvoir.com/christmas-at-the-engine-yard-2/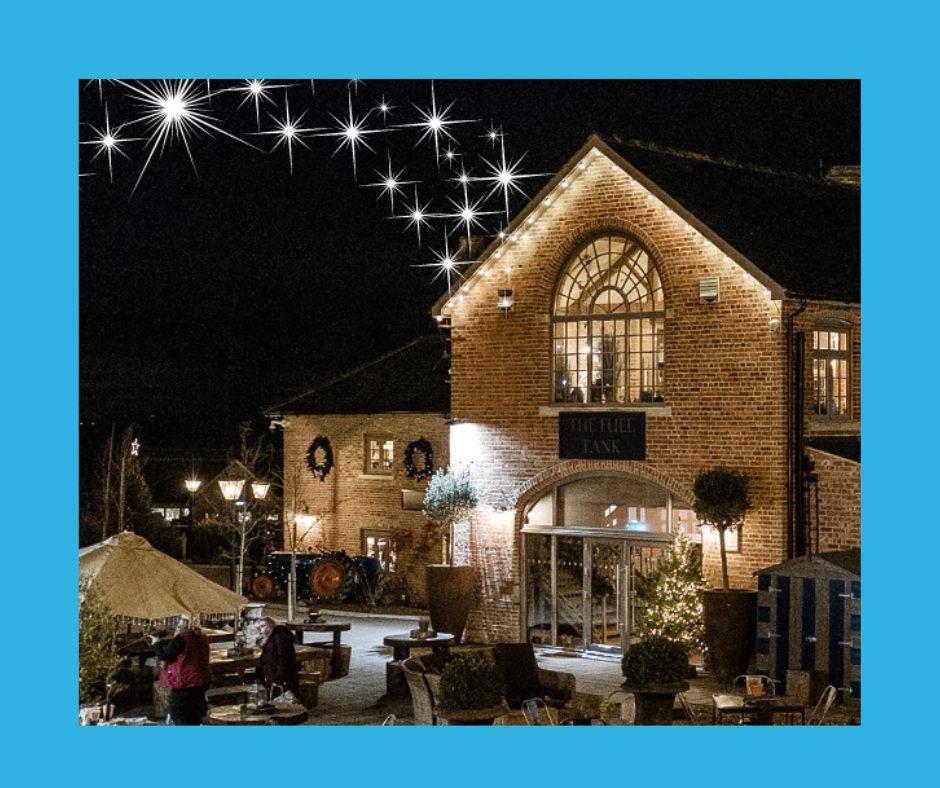 Santa's Grotto at the National Ice Centre
Santa's in town! For those on the nice list, Father Christmas and his elves will be eagerly awaiting your arrival on specified dates from the 17th to the 24th of December at the National Ice Centre.
Whilst the elves are bringing the festive spirit with gifts and cheer, your little one will be able to meet the big man himself and share their wish list.
Book your tickets for £15 and your child will get to meet Santa, receive a gift, go skating on the ice rink – and you can enjoy a festive drink.
For more information: https://www.national-ice-centre.com/whats-on/santa-grotto-2022/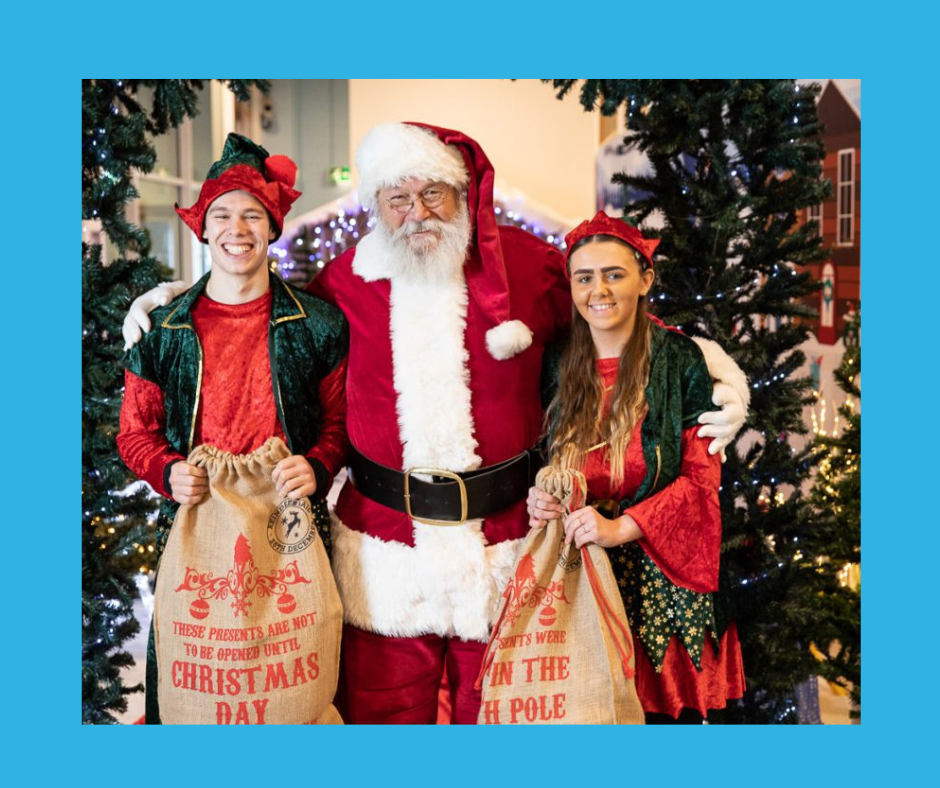 Christmas Spectacular at Sundown Adventureland
The family favourite Christmas Spectacular makes a welcome return to Sundown Adventureland this winter season!
Book tickets to visit the park before the 24th of December to see a snowy Winter Wonderland, where you can journey through the enchanted forest on one of Santa's sleighs to reach Santa's Magical Grotto.
Don't miss out on this year's spectacular surprise as the Four Seasons Arena is transformed into a Christmas paradise adorned with beautiful lights, with non-alcoholic mulled wine for that cosy warmth.
For more information:  https://sundownadventureland.co.uk/events/christmas-event-sundown-adventureland/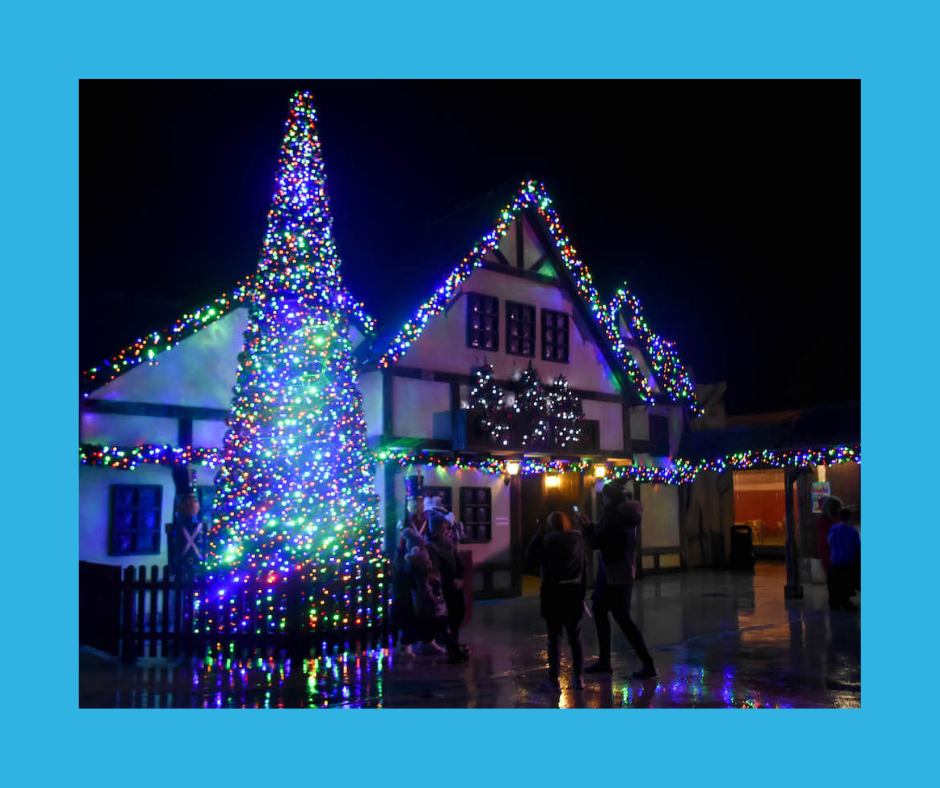 Winter Wonderland in Nottingham
Take a 200m skate around the Old Market Square, gliding through the Christmas markets – filled with international gifts, food, and drinks – and stop off for a break at the new '22 Skate-Through bar.
For those looking for a truly unique experience, the Ice Bar (yes, it's really made of ice) is the perfect place to chill with a nice brew. But don't fret – gloves and coats are provided to keep you cosy.
For more information: https://nottinghamwinterwonderland.co.uk/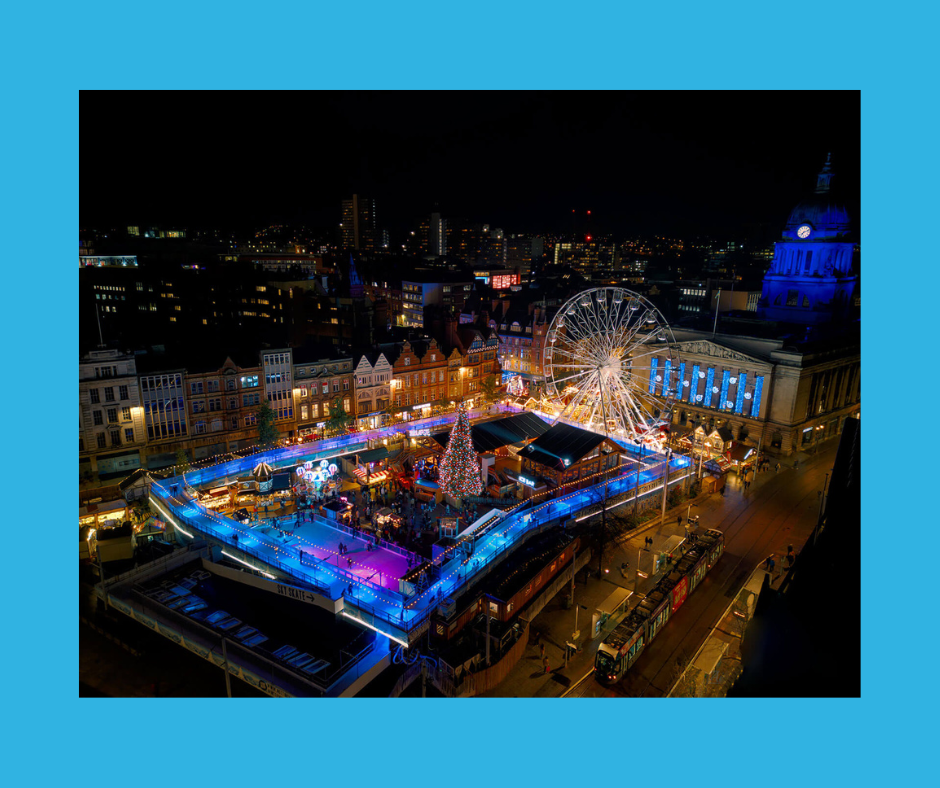 Castle Lock Canal Walk
Fancy a scenic stroll with the family this winter? Nottingham is home to expansive green parks, glimmering lakes, and stretching canals that reach through the city.
The Castle Lock canal walk loop begins in Lenton and passes through the Victoria Embankment, Memorial gardens, and Trent bridge. This 4.5-mile traverse the green and snowy side of Nottingham this Christmas.
As you near the end of the path, visit Pets at Home to buy a gift for the four-legged members of the family as this trail passes through the Castle Marina Shopping Park
For more information: https://www.komoot.com/smarttour/1169327#previewMap