Posted on August 26, 2022
Your shelves and cupboards can be filled to the brim with all the best food and drink in the world, but if you've neglected the other details that go into throwing the perfect garden party, then you and your guests really are missing out..
Of course, a good shindig is about great company. But, if you're willing to go the extra mile with a handful of these must-haves, then the status of your garden parties will immediately be elevated from memorable to legendary!
Oxford Garden 6 Seater Oval Dining Set: £2,499 from DFS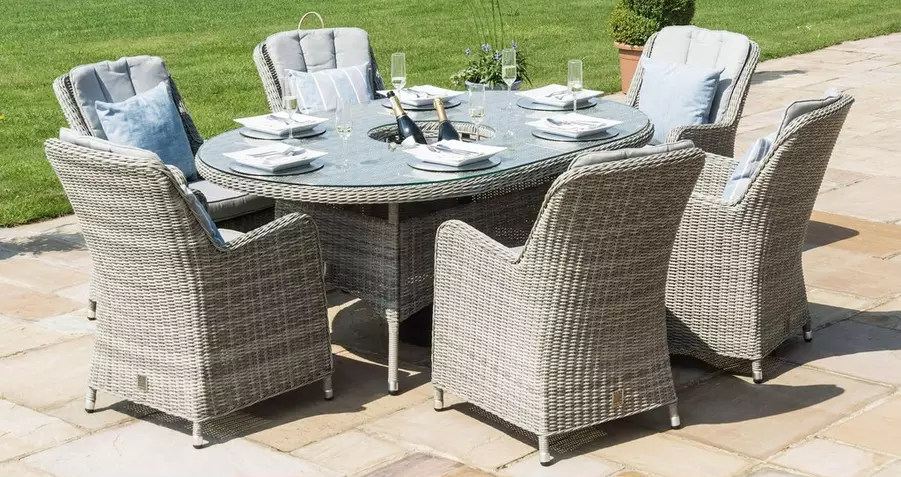 There's lots to love about this luxurious rattan garden furniture set, but can we just take a second to appreciate the genius who decided to incorporate an integrated ice bucket and glass lazy susan into its design? More info here.
Santa Monica Striped Outdoor Rug: £59 to £169 from Furniture Village
Proving that you don't have to spend a fortune to make a big impact, this simple yet stylish rug (available in four colourways) is giving us all the Cali beach house vibes! What's more, the 100% Polypropylene design absorbs less water and dries very quickly — just in case the heavens decide to open. Learn more here.
Hawes Artificial Grass: £11.19 m2 from Carpetright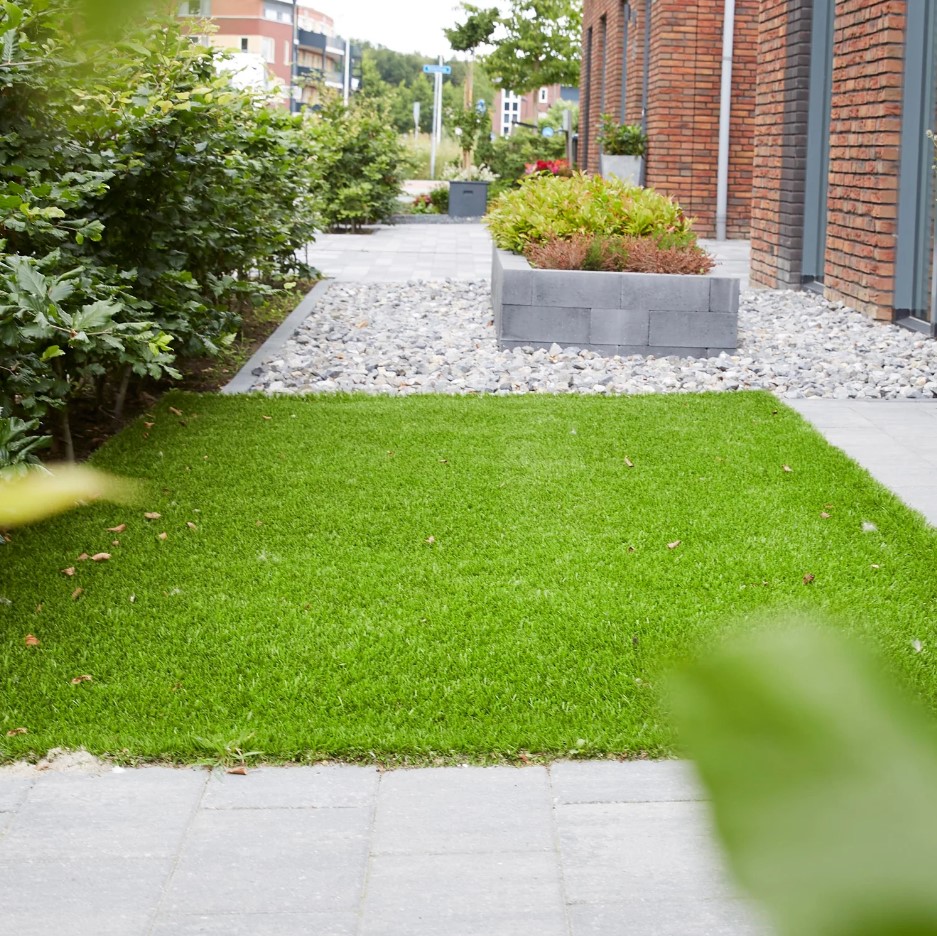 Let's face it: the mowing and general upkeep of a lawn can be a bit of a faff. So why not consider this low-maintenance, economical, artificial grass instead? As well as being fuss-free, artificial grass is also a great way to wow guests — its pristine nature is sure to make them green with envy. Explore more options here.
Ascot Day Bed: £1,599 from DFS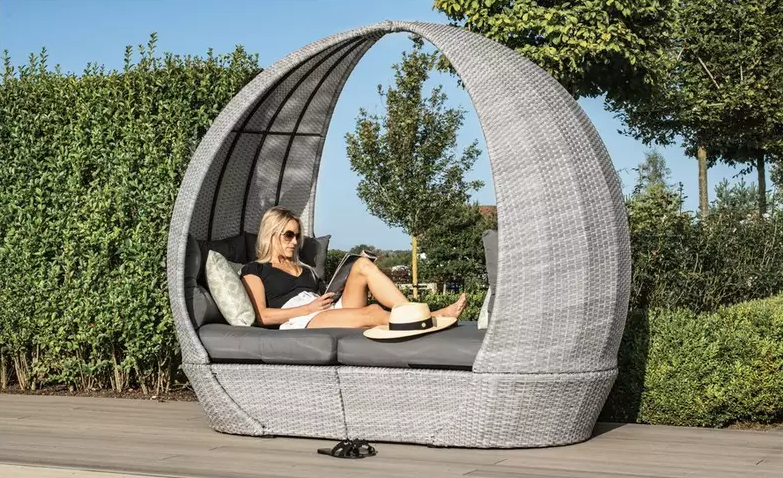 The only problem with this seriously stylish day bed? It's so comfortable, you might want to spend all day on it and forget you're actually at a garden party! But seriously, it's the perfect place to eat, drink, or catch up with a friend, providing just the right amount of seclusion and shade to keep you cool, should the heat get too much! Find it in-store here.
Fireglow Gladstone Rectangular Fire Pit Coffee Table: £999 from Furniture Village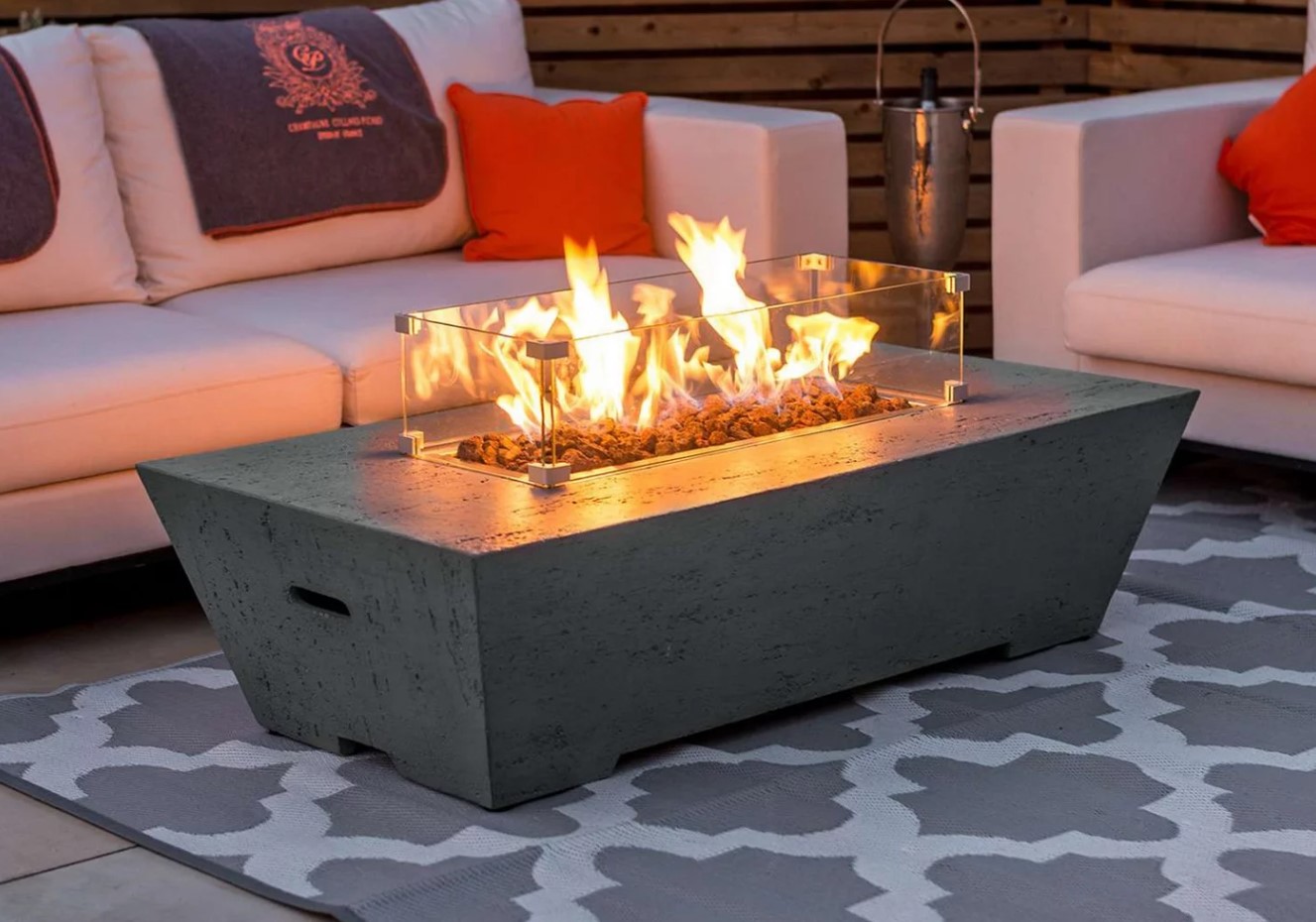 As it starts to get darker and your garden party spills over into the night, is there a cosier, more spectacular sight than a fire pit? As well as having a detachable glass wind guard, what we really love about this firepit's design is that there's enough space on the edge to rest your drinks and snacks on — functional or what? Get yours here.
Dorset Sun Lounger Set: £1,399 from Furniture Village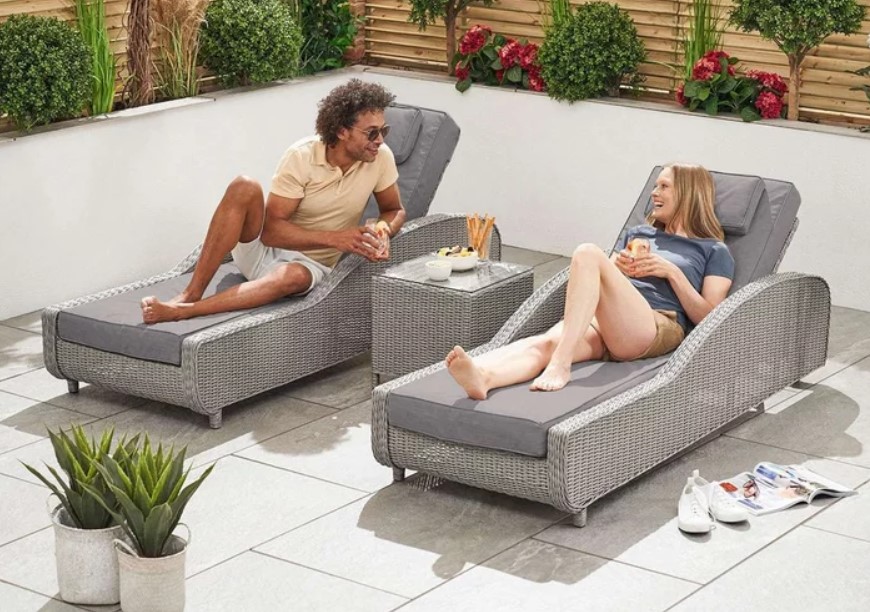 We're ending this list in style — and comfort. Made from all-weather rattan, this dual set of loungers is perfect for pretty much every garden party activity under the sun (quite literally): reclining; chilling; chatting; eating; drinking — enjoying! Pull someone for a chat and learn more here.