All too often, maintaining your garden throughout the summer months means hours spent digging through vegetable patches and power-washing old furniture in an attempt to make it look comfortable.
We think that the time spent in your garden should be enjoyable rather than a chore, so we have put together a simple list of ideas you can use as inspiration for that long-awaited garden refurb.
Time outside is better spent with friends and family, and a garden area which looks welcoming will have you ready to host. Whether you go for a relaxed seating area or for a table dining set, neutral tones can be offset by accents of colour in vibrant tableware, patterned pillows or woven cotton throws.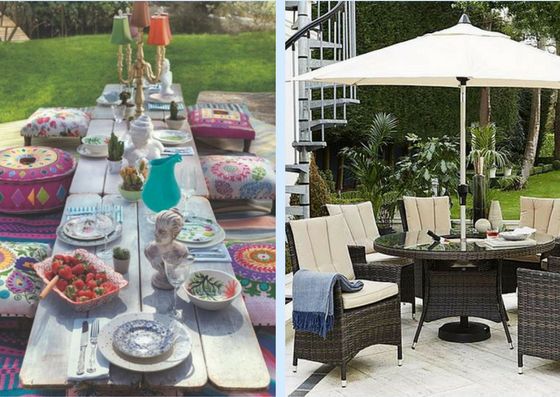 (Left: Homesense, Right: Oasis Table Set, Furniture Village)
Ensuring that you have somewhere to relax in the summer sun can be done on any budget: hammocks, deckchairs or even daybeds can be used to suit any sized space, and can act as a focal point when complemented by varying textures and colours.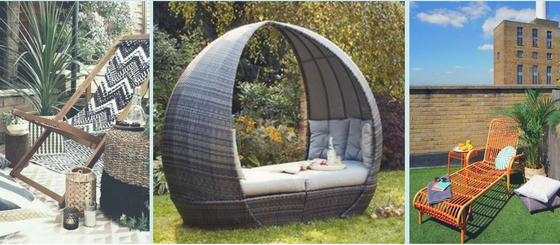 (Left: Homesense Treasureseekers, Middle: DFS Tulip Day Bed, Right: Homesense Treasureseekers)
Although not an essential, outdoor speakers are great for hosting and can help to bring personality to your space. Again, these can be bought on any budget – just ensure that they're waterproof like this outdoor wireless speaker!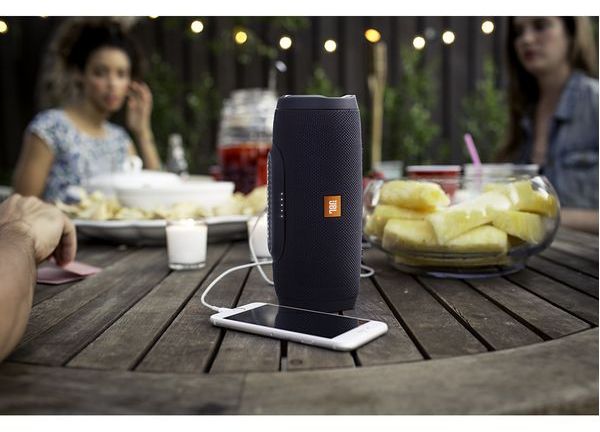 (JBL Charge 3 Portable Bluetooth Wireless Speaker at Currys)
Just as it does indoors, outdoor lighting sets the mood for a space and can be used to open up areas of your garden that you wouldn't usually pay much attention to. Think soft glowing lanterns hung in corners of your garden, twinkling patio lights or fairy lights strung around the bases of trees. LED candles can also bring a stress-free and cosy light to garden furniture.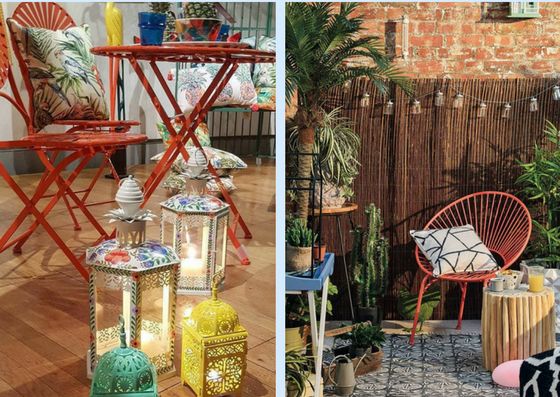 (Left: Homesense Treasureseekers, Right: Homesense Treasureseekers)
Outdoor decorations add personality and interest to a space without much upkeep. Think outdoor hanging pots filled with trailing flowers, bright wire sculptures, bunting and small trios of accents to really add some brightness and colour. Try clustering similar but not identical colours and textures to create a modern yet effortless vibe.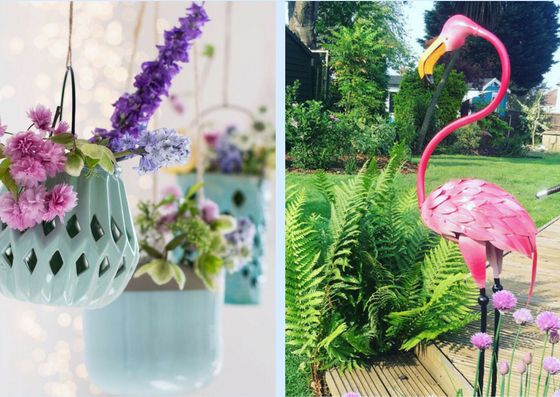 (Left: Homesense Treasureseekers, Right: Homesense Treasureseekers)