Scandinavian style has made its way into homes all over the world, and it doesn't have to cost an arm and a leg...
Based on its use of simple, natural materials, Scandinavian style has made its way into homes all over the world, and it doesn't have to cost an arm and a leg.
Simple forms, functionality and comfortable fabrics work in harmony with one another and its affordability and practicality means it is perfect for young families and small spaces.
Sold already? Take a look at these effortlessly chic examples we've pulled together for you…
1. Very natural living room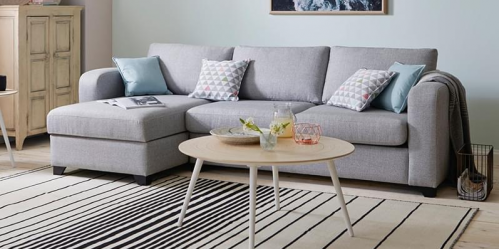 This comfortable corner sofa is on sale (£799) at our dfs store 
In a Scandi living room, there's no such thing as clutter. While most objects should serve a functional purpose, decorative furniture can add an interesting and elegant twist. Throw in a floor lamp, sconces, a table lamp, candles for a bright and atmospheric finish. 
2. Clean, white kitchen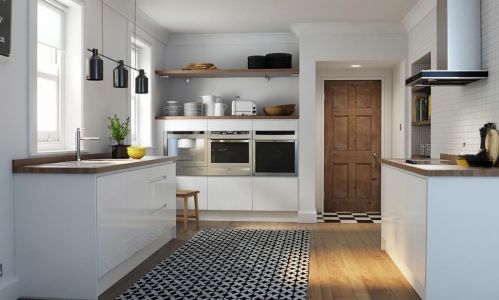 This stunning handless minimalistic white kitchen is £1,929 at Wren
White is key in the Scandi colour palette and is ideal for the kitchen, instantly making it appear clean and bright. In addition to cabinets and consoles, hang open shelves in the kitchen - they will save space and make the ceiling appear higher. Complement the modern furnishings with traditional wooden floors and countertops. 
3. Beautifully simple bedroom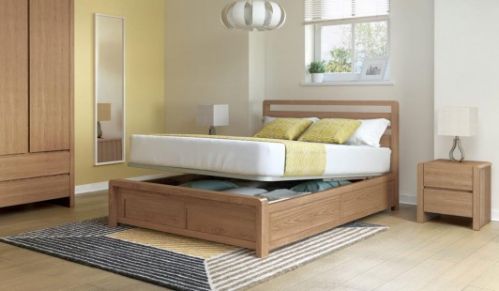 Get this bed frame for £399,99 at Bensons for Beds
When space is not on your side, turn to multifunctional furniture. Hidden storage spaces leave the room looking neat (even when you're hiding years' worth of junk!). Paint walls white or a light pastel shade, and complement with deep tones and vibrant patterns.
4. High quality modern furniture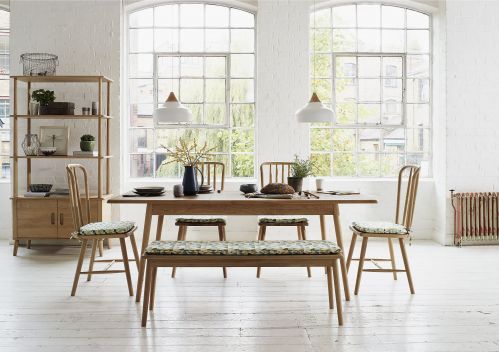 This elegant oak dining set is on sale at Furniture Village for £995
Think light, air and an open layout – there's no room for heavy antique furniture! That doesn't mean you need to compromise on quality, however. Check out this gorgeous oak dining set – stylish, modern and durable. 
5. Warm wooden floors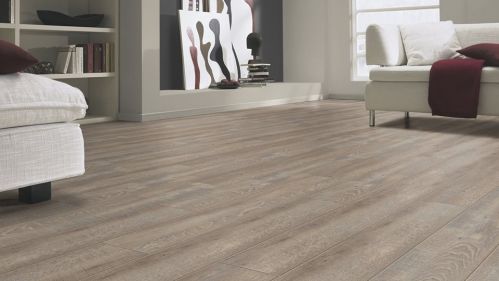 These Starfloor Plank Luxury Vinyl Tiles are available for £27,99 sq. metres at Carpetright
Pale wooden floors are very common in Scandinavian homes. Cold winters in Northern climates mean turning to creative ways to warm the home. Using wooden floors preserves heat and creates a cosy atmosphere. Add a fluffy monophonic rug for a homely feel whatever the weather.