Camping season is well and truly underway. 
Whether you're gearing up for a wild weekend at Glastonbury, or looking forward to a quiet family trip to Cornwall, you can never be too prepared.
With the help of Ultimate Outdoors,we've pulled together some camping essentials especially for you.
1. The right roof over your head
You'll be spending a lot of time in your tent, and with the temperamental British weather, the last thing you want is to wake up in a pool of rain. From big tents to small tents, high end to affordable, Ultimate Outdoors has got you covered.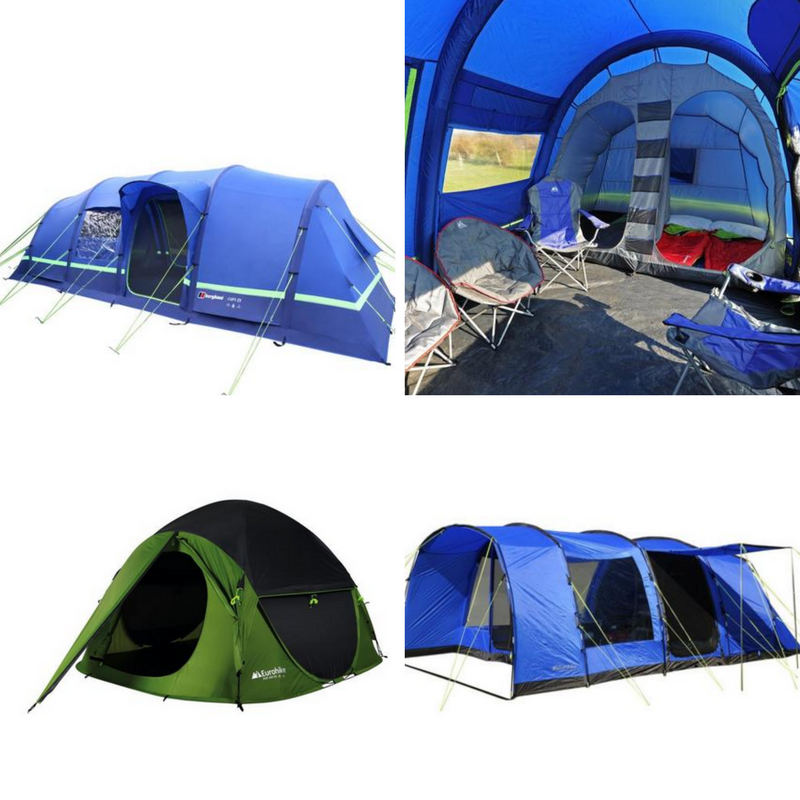 Top left and right: Berghaus 8 Man Family Tent, £679; Bottom left: Pop 400 DS Test, £60; Bottom right: Hampton 6 Man Family Tent, £250
2. A throne for a King (or Queen!)
The seating area is the social epicentre of any camping holiday. From twin chairs to sunbeds, you're truly spoilt for choice!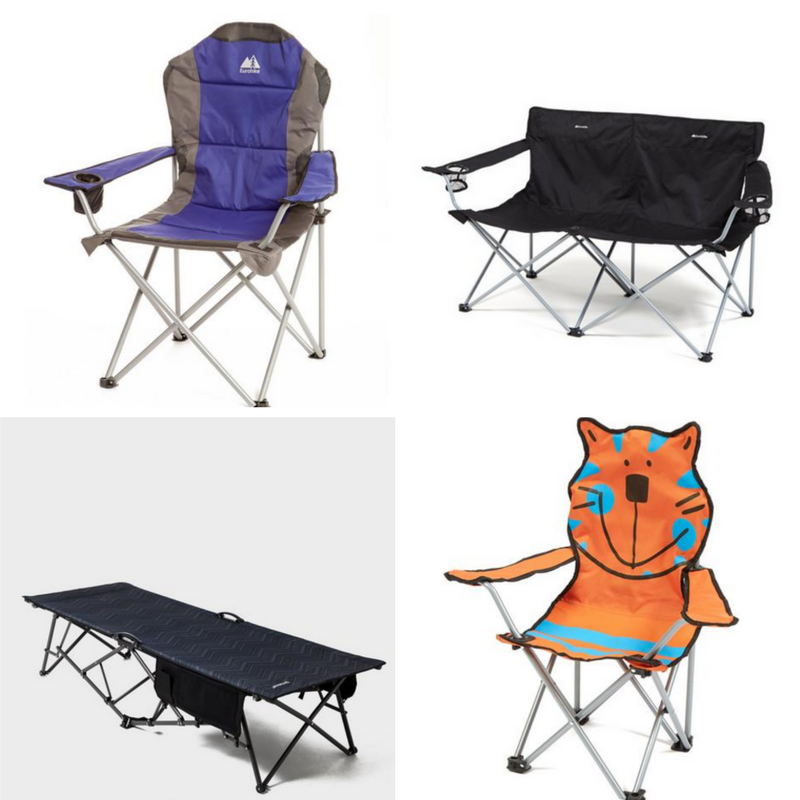 From top left clockwise: Langdale Deluxe Folding Chair, £20; Peak Folding Twin Chair, £20; Kids' Tiger Chair, £10; Vacaville Hills Sunbed, £110
3. For a comfy night's sleep under the stars...
Camping doesn't exactly scream great night's sleep, but with the right sleeping bag, you'll wake up feeling as refreshed and rejuvenated as you would in your own bed.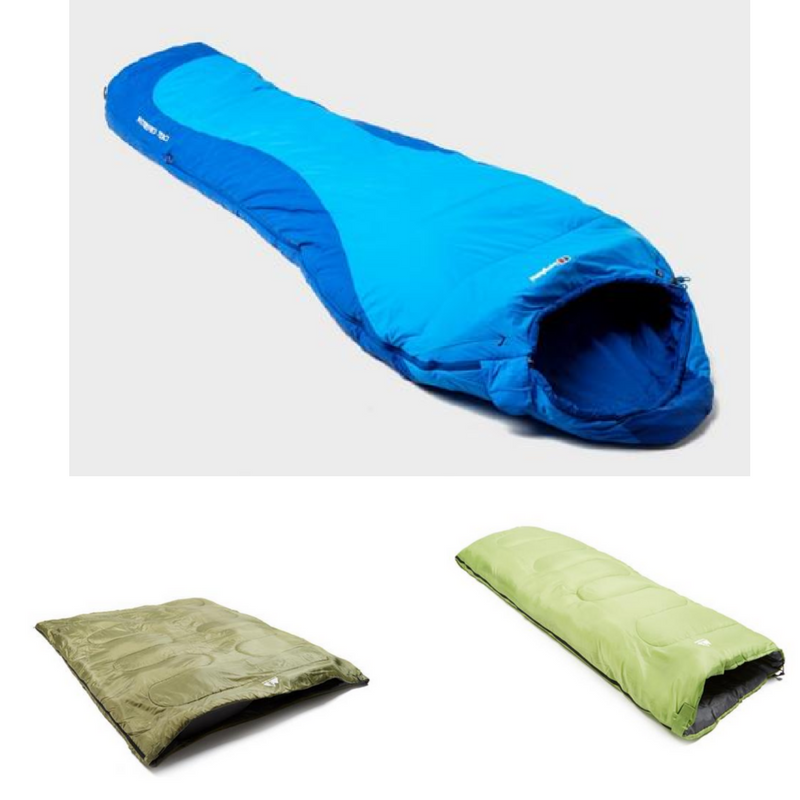 From top left clockwise: Berghaus Intrepid 700 Sleeping Bag, £56; Super Snooze 250 Sleeping Bag, £15; Super Snooze Double Sleeping Bag, £35
4. For the ultimate camping feast
No more paper plates and soggy sandwiches. You'll find everything you need for a civilised meal under the stars.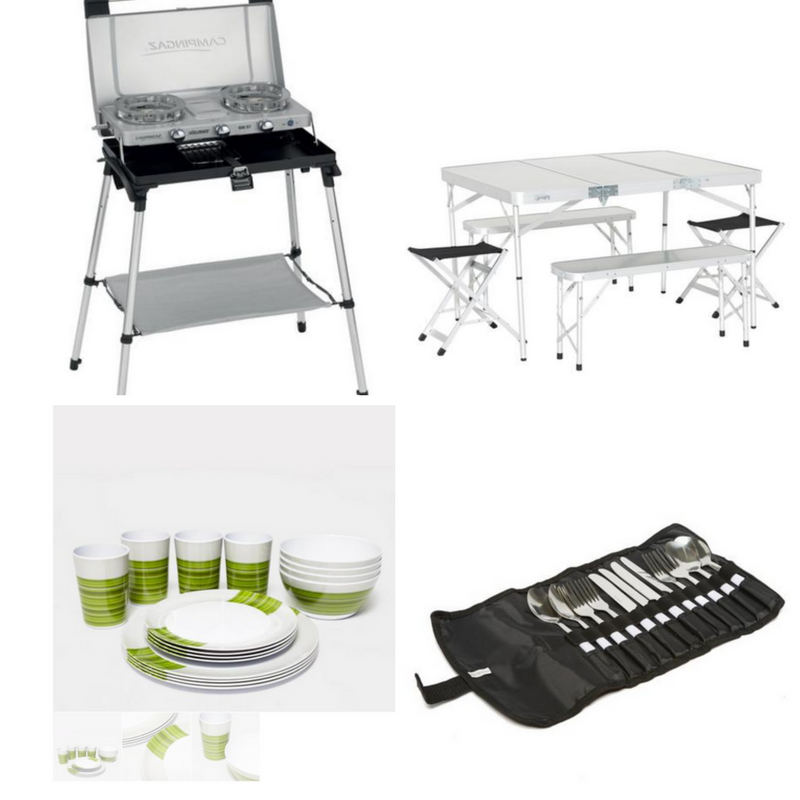 From top left clockwise: Xcelerate 600 ST Stove, £140, Family Picnic Table Set, £90, Family Cutlery Set, £10; Blossom 4-Piece Picnic Set, £33