Whether you're getting ready to head to university or preparing for the pending autumn season, why not make the most out of Castle Marina's August Bank Holiday sales?
From discounted laptops at Currys PC World, home interior buys at the Furniture Village, or Ultimate Outdoors' summer sale, Castle Marina have something for everyone.
With such incredible discounts on offer, how can you not head to the Castle Marina retail park this weekend to take a look? We know we will!
Keep reading for a sneak peak on what's available…
1. Currys PC World – ASUS C224 11.6" Chromebook Intel® Celeron® (32 GB) - £199.00 down to £179.00.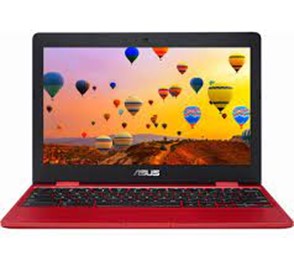 Weighing less than 1kg with a super thin profile, Curry's ASUS Chromebook is one offer you don't want to miss. Pop it in your handbag and take it with you to a lecture or use it as back up in the office. With 10 hours of battery power and an 11.6" HD screen, you can even binge watch your favourite series to your heart's content. As long as you have a spreadsheet open in the background, it counts as work right?
Currys PC World ASUS C224 11.6" Chromebook Intel® Celeron® (32 GB) - £179.00 – take a look here!
2.  DFS - Woodleigh Pet Sofa (large) down from £309.00 to £289.00.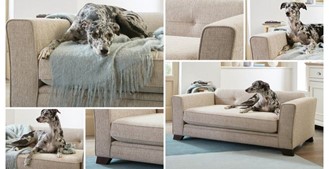 Were you one of those who welcomed a dog into your home during lockdown? We don't blame you – in fact we have just the thing for your furry family member…
The Woodleigh pet sofa from DFS comes in 13 colours: green, black, blush and more. And to make it better? The foam-filled seat cushions are reversible, with a 15-year guarantee on the frame and springs. Now that's a deal you'd be barking mad to miss.
Take a look at the Woodleigh Pet Sofa (£289) here or order in store.
3. The North Face Men's Qest DryVent™ Jacket down from £100.00 to £80.00
The perfect jacket to see the end of Summer (cries!) as we head into Autumn (cries even more)…
Whether you're in need of a jacket for hiking, mountain walking in the Peaks, or perhaps for more casual wear during the commute to work – this is the perfect jacket for either you or a gift to a loved one.
The DryVent™ Jacket will protect you from the harshest rain with its fully protective hood and elasticated cuff, all while ensuring maximum comfort with its mesh interior. What more could you need in a jacket?
The North Face Men's Qest DryVent™ Jacket: £80. Take a look here. 
4. FOSSIL Gen 5E FTW6073 Smartwatch – Rose Gold Stainless Steel Strap £199.00 down to £159.00.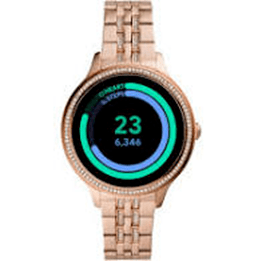 With a battery life of up to 7 days, its health and fitness tracking with a heart rate monitor means you can venture outside or exercise without having to worry about a dead battery. Oh, and did we mention it's also swimproof? It just keeps getting better!
From answering calls, telling you the weather, playing music, to making contactless payments – it has it all. A smart-watch – in more ways than one, its compatibility with both iOS and Android makes it a total steal for only £159.00.
FOSSIL Gen 5E FTW6073 Smartwatch – Rose Gold Stainless Steel Strap: 159. Take a look here 
5. Ultimate Outdoors – Crocs Women's Baya Clogs down from £33.00 to £20.00.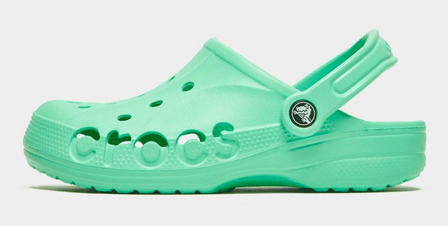 Love them or loath them, you have to admit, Crocs have made a comeback…
Designed to reduce foot fatigue and allow your feet to bend and expand more naturally, the Croc is by far the comfiest shoe on the market.
Dress them up with sparkly Jibbitz or use them at the beach, the Croc is the truly most versatile of all shoes. And for £20, you can't go wrong…
Head down to Castle Marina's Ultimate Outdoors store to check them out or visit here.
6. Furniture Village - Celesta Blue and Yellow Rug down, down from £189 to as little as £134.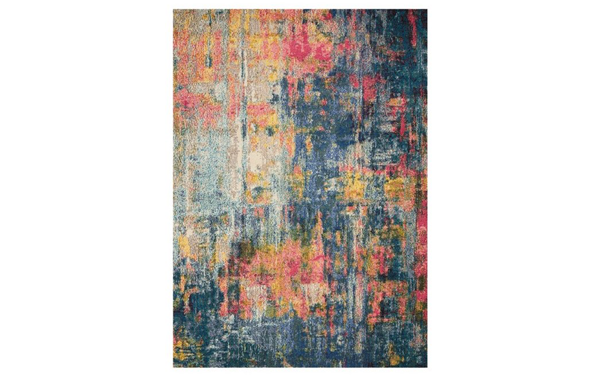 We are obsessed with this mix of colours, enough to brighten anyone's smile on a dull day.
The Furniture Village's Celesta rug not only looks beautiful, but will disguise the unwanted stains that children or pets may (ahem, will) create. Minimalism is out, and maximalism is IN so join the trend and add a splash of colour to your humble abode…
Celesta Blue and Yellow Rug: from £134. Take a look here