4 reasons to rise and shine at Castle Marina
Posted on January 13, 2016
Having to set at least five alarms to wake you up. Starting every day in a zombie-like state. All-too-familiar struggles for people who absolutely hate mornings.
So, how can we possibly motivate ourselves to get out of bed?!
Well, these mouth-watering breakfasts from Costa Castle Marina will make mornings manageable...
Breakfast Bloomer Toastie
British pork and onion sausage, free range egg, hollandaise style sauce and smoked British streaky bacon in a soft bloomer bread. YUM!

Toasted crumpets
What's more tasty than a light, fluffy buttermilk crumpet with butter on top? Definitely worth waking up for.
Maple-cured bacon, free range eggs & tomatoes on toast
Maple-cured bacon, free range eggs, and semi dried tomatoes, hollandaise-style sauce in barmarked multi-grain seeded bread.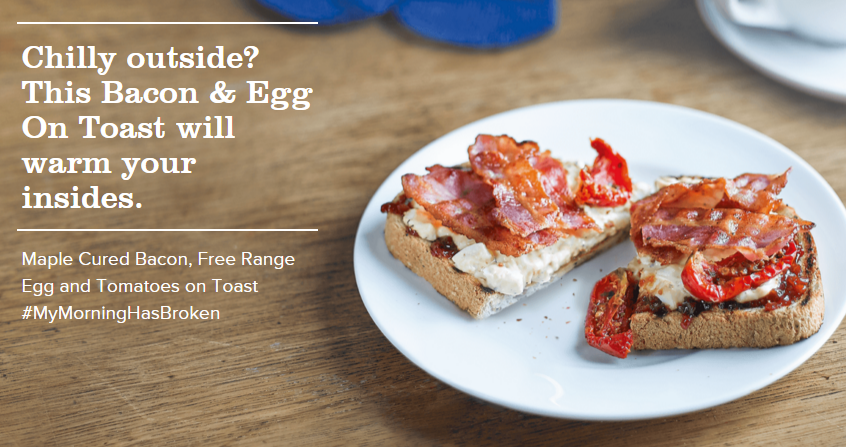 And finally, this gorgeous Chai latte...