Posted on September 28, 2021
It's a cold rainy day Autumnal day, your remaining summer tan is just about glowing underneath the layers and layers of clothes you've wrapped around your body to keep cozy. What could uplift your mood? A hot Costa Coffee from our store and one of your favourite sweet treats, perhaps?  
Costa Coffee offers several specialty drinks for all coffee lovers, savoury snacks including sandwiches and paninis, and a tempting range of sweet treats, and their Autumn menu this year is no different. Fight those summer blues and come in to discover your new favourite sweet treat or enhance your taste buds and try a new hot beverage to keep those fingers warm!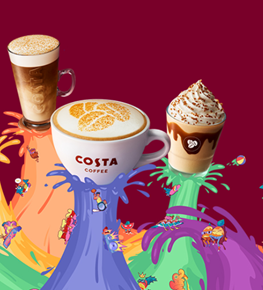 Whilst you decide on your order, have you ever wondered what your coffee order say's about you?
Flat White
We'll start with a classic Flat White. There are so many definitions of what a flat white is out there - because it is not a real drink. Usually, if you order a Flat White, you want a short latte or a cappuccino that's steamed like a latte. So, when you go into Costa and order a Flat White, it suggests that you think you know what you're talking about but actually… you don't!
You're a sucker for a new trend, and can't resist the line "oh, haven't you heard of…?"
Black Americano
This strong, no-nonsense order is for strong, no-nonsense people! This oily brew is coffee in its purest (but maybe not yummiest) form. If you order a black americano, or a black coffee in general – people know you just need a morning pick-me-up, a midday boost, or that you're trying to look très chic. You'd fit right in strolling through the streets of Paris, all-in-black, strutting while you sip. .
Like a Black Americano, but somewhat tastier is an…
Espresso
Espresso is the equivalent of ordering whiskey neat at a bar. Like a Black Americano, an espresso is coffee in its purest form. Ordering an espresso can mean one of two things: you're either a hardcore coffee lover and love the bitter taste of this strong but tiny coffee, or you're a super-efficient person who ticks absolutely everything off your to-do list at the end of every day and manages to go running before the sun goes down!
Latte
Next up is a Latte – probably the most ordered drink in the world. You can have different types of lattes all year round from a tall latte to a gingerbread and cream latte, to Costa's fan favourite the cinnamon latte – depending on how sweet your tastebuds are of course!
However, if you do order a latte, you probably don't like coffee all that much, or you're staying in your lane and looking for a safe bet or for something to fill your Instagram grid, as this particular coffee is well known for being basic, but who are we to judge?
Cappuccino
When you order a cappuccino, you're expecting a large foamy latte, but a proper cappuccino is a small drink. If you order this coffee, you are someone fancy - or someone looking for something a little sweeter than a latte. If this is your go-to order, then you definitely have taste for the high life, and you imagine being on the French Riviera chilling on your yacht rather than living your 9-5 life probably every day, right?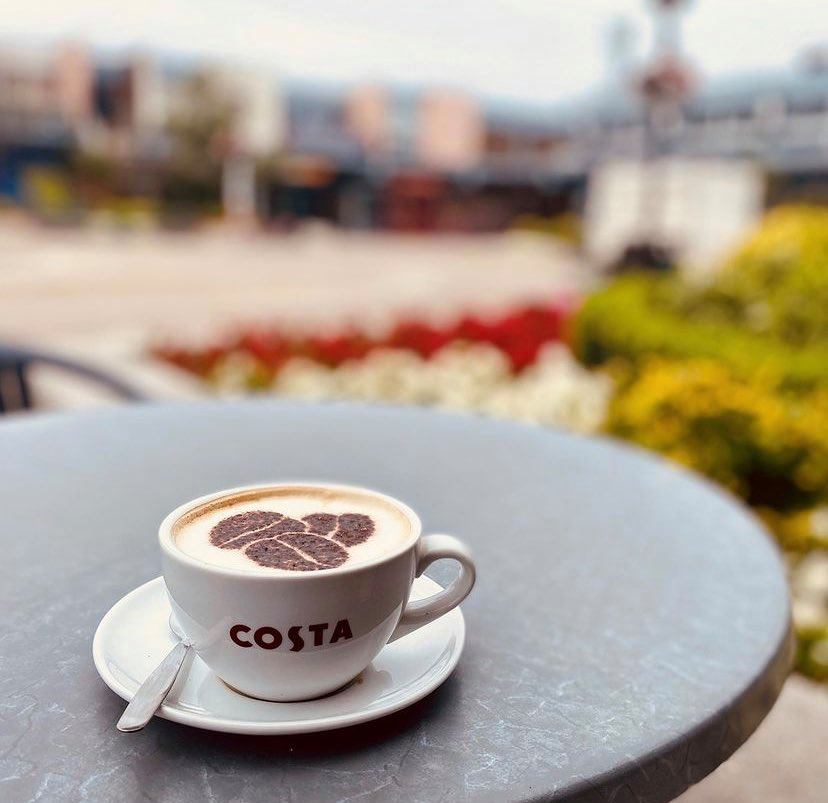 Iced Latte
Lastly, if your go-to order is an iced latte or any iced coffee for that matter you are a lover of flavour! Iced coffee is a coffee concentrate brewed with hot water over ice. You can perceive more flavour in coffee when it's cold, so you are the kind of person who pays attention to the minor details, and you definitely realise when someone is not having a good time in a large group setting.
If you order this year-round, especially during winter, you are stubborn, or you're just looking to be refreshed!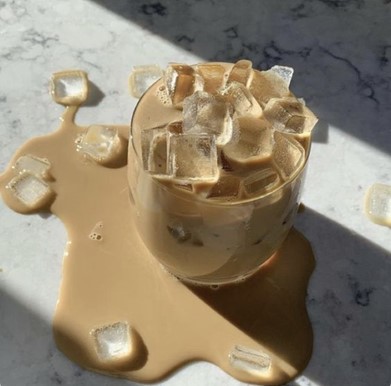 And then for the sweet treats and savoury snacks, Costa has a wide range of cakes, muffins, biscuits and tray bakes that will get your taste buds oozing for more… but we'll leave the salted caramel shortbread, and lemon drizzle cake for another blog shall we?